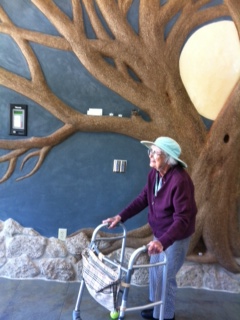 Mission Statement:
MoonTree Studios, a ministry of the Poor Handmaids of Jesus Christ, challenges people to experience mindfulness as they fearlessly explore the interconnectedness of art, nature, and the Spirit within.
People of all ages enjoy MoonTree. Pictured is friend and mentor Edith, at age 107.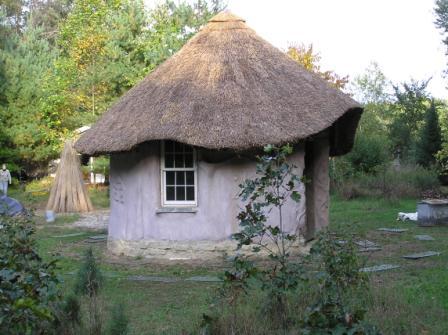 Vision Statement:
Through participation in MoonTree experiences people awaken to their creative potential and sow the seeds for a more mindful, compassionate and sustainable Earth Community.
LEED Certification:

LEED® certification involves meeting certain prerequisites in five areas of human and environmental health: sustainable site development, water savings, energy efficiency, materials selection, and indoor environmental quality. The application process involves lengthy documentation and requires that certain energy efficiency performance standards be met over a period of several years.
See link below for the US Green Building Council's live web-version of the checklist / scorecard for the MoonTree Studios LEED Gold complex. (–Note the LEED Facts graphic is fashioned to resemble a nutritional label.) Also shown is the official, downloadable 'checklist' from that same webpage which serves to summarize MoonTree's score per credit.
http://www.usgbc.org/projects/moontree-studios?view=scorecard